universal design. universal good.
Since 2015, mimiTENS has been making mittens for kids with limb differences.
This has been the greatest and most rewarding experience.
Given the popularity and demand of these universally designed mittens, we now offer mimiTENS in ADULT sizes as well.
For our friends in the limb differences community, we offer a right, a left and a complimentary flat mitten.
limb difference sets -->
new character stories for aw23. inspired by the energy of the Bentway.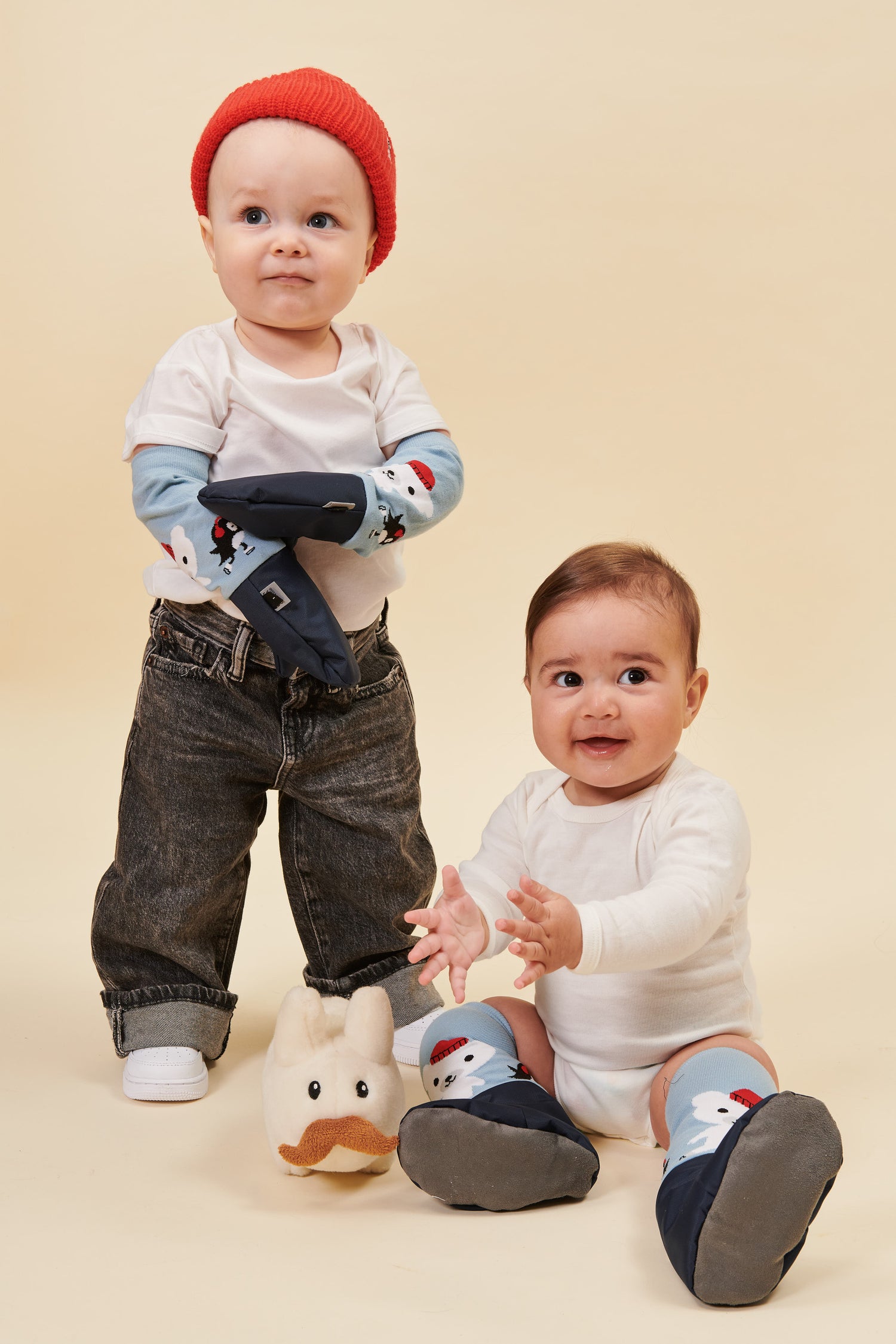 let's go to the Bentway!
a polar bear and some penguins just having a little skate, as friends do.

new for aw23.
coming this fall.